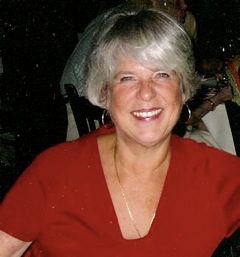 Dr. Bonnie L. Damron, PhD, LCSW is a psychotherapist, ethnographer, storyteller, and Archetypal Pattern Analyst in private practice in the Washington, D. C. metropolitan area.  Her work is largely Jungian based.  During her thirty years in practice, in addition to her work with individual clients and organizations, she has conducted seminars on archetypal motifs in fairy tales, myths, the arts, and the writings of C. G. Jung.  Our culture has marginalized and devalued the wisdom and understanding of natural, archetypal instinctive dominants of the objective psyche.   Therefore, Dr. Damron expanded her practice model to include seminars on archetypal pattern reading and pattern analysis.
Dr. Damron leads seminars for other organizations such as the Jung Society of Washington, D. C, the Washington Society for Clinical Social Work, the Friends Conferences on Religion and Psychology, and Directions for Women, a web based organization of financial advisors.
She also conducts study tours to Crete and the Greek mainland, the cradle of ancient goddess-centered cultures in the West.  In addition, Dr. Damron has served as a consultant for community development organizations, governmental systems, and small businesses here at home, and abroad.  She developed a model for how to found and grow a community-based business or practice called "Giving Voice to Your Vision."
Dr. Damron holds a Masters of Social Work degree from Catholic University, a Doctoral Degree in American Culture Studies from the University of Maryland, and the Certificate of Archetypal Pattern Analyst from the Assisi Institute for Archetypal Studies.
BONNIE L. DAMRON, PhD, LCSW
Archetypal Pattern Analyst
600 Roosevelt Boulevard, G-2
Falls Church, VA 22044
703-538-4289
info.drbonniedamron@gmail.com